Your Local Radio Station
Diverse FM was originally founded in and served Luton as a local radio station, but has since developed to broadcasting throughout Bedfordshire and beyond, reaching all the way up to Northampton and as far south as Hemel Hempstead. Our fresh entertainment channel continues to be built around varied music, youth culture and local communities at its heart.
We talk a lot less to make sure that you get what you want more of – great music and fresh hits! We love Hip Hop, R&B, Bangra, Ragga, Reggae, Drum & Bass, House & Dance, Indie and a lot more besides!
The Local Communities
REPRESENTING
More Music!
Tune in and listen to the freshest new on-air talent and be prepared to be entertained by the stars of tomorrow!
Tune in and listen to hot new music hits and less talk on Diverse FM. We're playing some of the best music around on local radio, join us and experience the real sound of Diverse FM.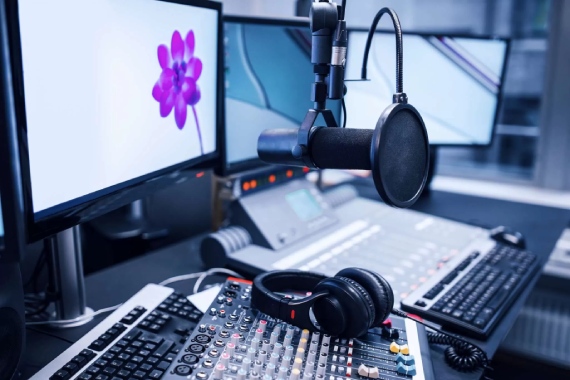 Your Advertising Budget Goes Further For The Same Great Price
Diverse FM can now be picked up in Dunstable, Houghton Regis, Leighton Buzzard, Toddington, Flitwick, Milton Keynes, Bletchley, Bedford and Northampton!
Advertise on Diverse FM and our LED Screen Van from as little as £300 per month.
Contact us for more information on 01582 725500 or [email protected]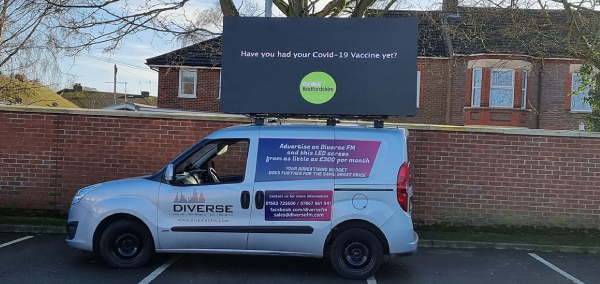 25th Anniversary Celebrations

Are you ready to make a real difference in your community and be part of our 25th anniversary celebrations?
Get that feelgood factor back in your life by joining our team of passionate volunteers to become part of the 'Voices of the Past' project, funded by The National Lottery Heritage Fund grant!
You'll help develop and deliver this innovative and creative Oral History Project, recording people's memories and experiences of radio and how radio broadcasting has evolved, which will then be part of a documentary film!
Don't worry about experience, we will provide all the training and support your need, and we'll cover your expenses!
For details visit diversefm.com or call us on 01582 725 500, email: [email protected]
Events
Autumn Soul Session
Join Paul Clark. DJ Ron3 and Mick Foster, at the Autumn Soul Session on 9th September, held at Venue 360 8pm-2am. Tickets are £12, and we can't wait to see…
Pop Up CrownAllDayer
Join us for Soul, Jazz, House and Funk with a Pop Up Saturday Session, with Mick Foster & Guests, 9pm-1am with Free admission at the Wheatsheaf Harpenden, Saturday 30th September.
Merry Ritzy Reunion
Join the Crownalldayer at the White Swan, Dunstable, from 8pm-1am for a festive extravaganza, tickets £10 on the 18th November 2023. Tickets are £10, and we can't wait to see…
have questions? contact us!
have questions?
contact us!
Small Business Advertising Packages
Reach Luton, Bedford, Northampton, Hemel Hempstead, Dunstable, Houghton Regis, Leighton Buzzard, Toddington, Flitwick, Milton Keynes, Aylesbury, Letchworth, Hitchin and Bletchley.
Advertise With Us